EEOS
Oct 12, 2013 11:39:23 GMT -6
Post by EEOS on Oct 12, 2013 11:39:23 GMT -6
Full Name: ??????
Nickname: Alien, "Evil E.T. On Steroids AKA EEOS" (Alfred F. Jones).
Age: ?????
Height: 7'0"
Weight: ?????
Gender: ?????
Eye color: Opaque ebony
Hair: ?????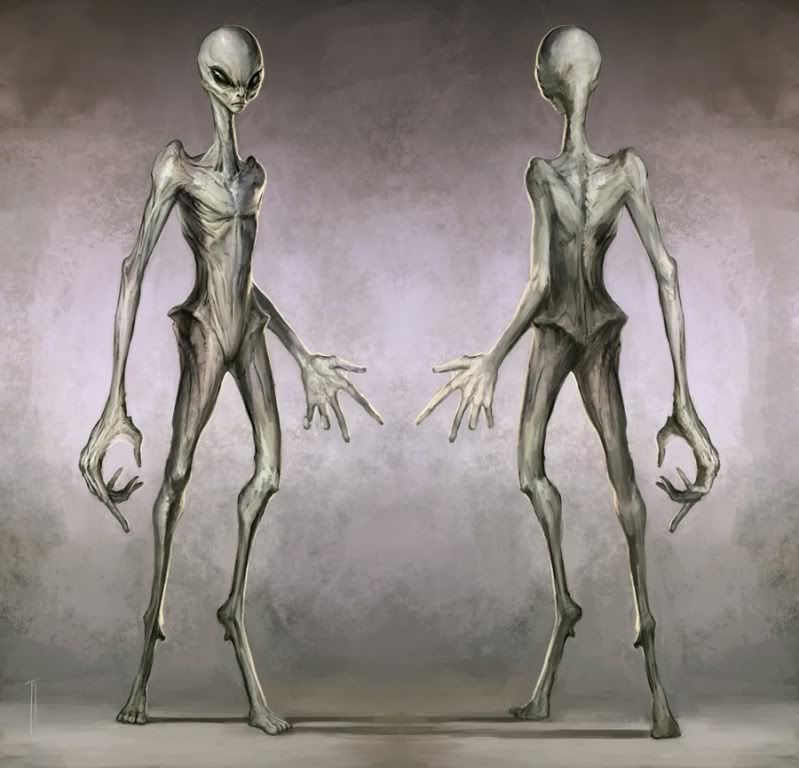 Little is known about this creature regarding its whereabouts, corporeal statistics, and the genesis of its race and kind. Whether it came from a galaxy or a planet from lightyears away, a darkspawn from an incantation 'gone wrong', or a cruel ruse, the creature is your nightmare that has come true. Its frightening lank, twisted and bony figure may fool you, but you would only be the fool if you wish to fight it alone.
Its constitution is beyond any human or nation's in strength and sturdiness. Although it may be clumsy on the legs, it is inutterably agile and can capture its prey in a faint breath. EEOS is a relatively passive and observant creature as opposed to many other belligerant foes that lurk within the mansion. Rather than kill, EEOS enjoys experimenting - perhaps one of the only emotions it really has. It spends its time stalking around, approaching anything living when he pleases, and would leave whenever he finds time to be fit. It cannot love, fear, thirst, or hunger - it can only think and make logical deductions and learn. Who knows for how long EEOS has been 'learning' in Earth. Perhaps, EEOS is one of the reasons why there are so many souls trapped within this forsaken place.
When it does decide to end the life of some pitiful human, the major weapon's EEOS has is its intellect and brain, though physically its strength lies in its agility, height, long legs that it could kick with, and its fingers. This creature's long digits are indefinitely sharp and are the alien's biggest threat if it wished to cause injury. Interesting enough, the teeth of such a creature are rather dull and small, not sharp at all. There are some suspicions that EEOS may find sustenance in liquids, most likely blood.
Wherein its large, ebony eyes reveal this creature's great intelligence and are highly evolved and more developed than any humans, where there is strength there is weakness, and here lies both. EEOS's entire hunting strategy is to observe and learn, but without its eyes it could not do any of these things. To defeat, or at least actually injure EEOS, aim for its eyes. Blinded, the creature would be at the mercy of its regarded prey though be cautious, its hearing is still intact and its a guilty will strike out at any possible attacker....
On the side note, it is difficult to provoke EEOS to unleash its full destructive potential, which may be the only blessing this mansion can give.